Testimonials
SESCO Lighting, Inc.
During the past four years I have had the pleasure of working with Retirement Plan Specialists. RPS serves as our third party administrator for our 401k plan. RPS brings necessary ERISA knowledge and expertise to the administration processes of our 401k. The employees at RPS get the importance of customer service. My requests are always addressed in a timely and accurate manner.

Kim Bowden, PHR-CA
Manager Human Resources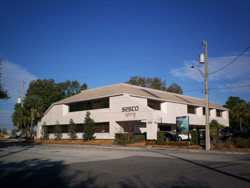 S2L, Inc.
S2Li is a small firm with no internal ability to keep track of the intricacies of its 401K plan and compliance with ever-changing federal requirements. RPS makes sure we are provided with adequate warning when something is required, and works closely with us to make sure we know the options and select the one that matches our needs.

Samuel B. Levin
S2L, Inc.
531 Versailles Dr, Suite 202
Maitland, FL 32751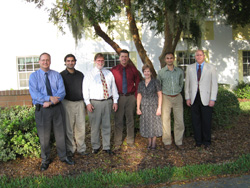 Lowndes, Drosdick, Doster, Kantor & Reed, P. A.
The Lowndes law firm has used Retirement Plan Specialists, Inc. for the last over five years to provide all the necessary ERISA compliance testing services and to confirm our contribution calculations at the fiscal year end for our Retirement Plan in accordance with our Internal Revenue Service approved Plan documents. They have assisted us on other occasions -- for example, in connection with modeling of various changes to our Retirement Plan, which we have implemented. And they work well with our Retirement Plan consultants, including the ERISA attorney, financial advisor, trustee and custodian. Our experience with Retirement Plan Specialists, Inc. has been very favorable and we recommend them without hesitation.------signed

Lee Riley, Executive Director,
Lowndes, Drosdick, Doster, Kantor & Reed, P. A.
407-418-6421
www.lowndes-law.com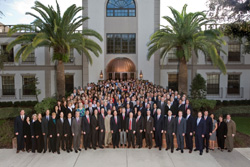 Vero Radiology Associates, Inc.
Our financial advisor recommended to us Retirement Plan Specialists, Inc. in 2002. The employees of Retirement Plan Specialist are easy to work with and have proven to be very reliable over the years. We know we can count on them to provide the guidance necessary to ensure that our retirement plan stays in compliance with the complex Internal Revenue Service regulations. We would recommend Retirement Plan Specialists without reservation.

Donna Dion, Business Manager
Vero Radiology Associates, Inc.
Radiology Physicians of Indian River County, LC
3725 11th Circle
Vero Beach, Florida 32960-4804
Phone: 772-410-0155
Fax: 772-410-0165
Cell: 772-473-7731