Biographies
SANDRA R. TURNER, ERPA, CPC, QPA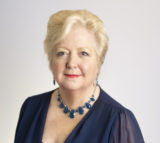 Sandra Turner is the President and founder of Retirement Plan Services, Inc., a full service fee-based administration, actuarial and consulting firm for retirement. With over thirty years of experience, she is widely respected as an expert and leader in the pension field. Recently, Ms. Turner achieved the designation of Enrolled Retirement Plan Agent (ERPPA) given by the Internal Revenue Service. This new certification allows her to represent clients before the IRS. As a member of the American Society of Pension Professionals and Actuaries (ASPPA) Ms. Turner holds the designations Certified Pension Consultant (CPC) along with a Qualified Plan Administrator (QPA). Ms. Turner is also active with the National Federation of Independent Businesses, Small Business Council of America, National Association of Business Owners and the
Central Florida Employee Benefits Council.
Ms. Turner has also worked extensively in Washington DC with an elite team of professionals fashioning the Pension Simplification Bill (passed in 1996) and also, the Economic Growth and Tax Relief Reconciliation Act signed by President Bush (June 7, 2001). She has testified before Congress on behalf of pension reform and represents small businesses in a number of national forums. In the 2009, Ms. Turner was invited by the Office of Advocacy of the SBA to
participate in a national think tank on Small Business Pensions in Washington, DC.
Ms. Turner holds a BA in Mathematics and Computer Science from Florida Atlantic University in Boca Raton. She works in her spare time. She has a passion for helping others in need and even more passion for her business. Her dream is to one day see her business continue with her son, Lanning, becoming President.
DONALD D. CHAPMAN EA, MAAA, MSP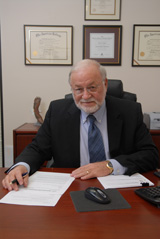 Donald Chapman has over thirty years of experience as a pension consultant and consulting actuary in the areas of employer retirement programs and employee benefits for small and large employers, union trustees, pension plans and government pension plans. His experience also includes working with professional corporations and sole proprietorships. Areas of specialty include plan design, administration, plan documents, actuarial certifications, employee communications and training in both the defined benefit and defined contribution plan areas.
Mr. Chapman has a BS in Mathematics and Education from Eastern Nazarene College in Quincy, MA. He continued postgraduate studies at Northeastern University in the area of education and teaching of mathematics. He is also a regular attendee at actuarial/technical educational programs given by the Society of Actuaries, the American Society of Pension Actuaries and the American Academy of Actuaries as well as the American Bar Association and the American Law Institute.
Mr. Chapman is an Enrolled Actuary as defined by the Department of Labor and Department of the Treasury to perform actuarial services under ERISA. He is also a member of the American Academy of Actuaries, the American Society of Pension Professionals and Actuaries, and APPSA College of Pension Actuaries.
LANNING H. TURNER, ERPA, QPA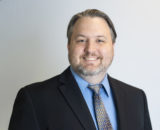 Lanning Turner (Lanny) joined RPS in 2003 after graduating from Southeastern College in Lakeland, FL with a B.S. in Business and Pastoral Ministries. He is a Defined Benefit Plan Administer and credentialed with the IRS as an Enrolled Retirement Plan Agent (ERPA). He is also member of ASPPA and holds their Qualified Pension Administrator (QPA) designation. Lanny is currently working towards becoming an Enrolled Actuary with the IRS.
Lanny loves to spend his spare time with his wife Monica, and is involved in various ministries at his church, including singing and playing the keyboard. He likes to play golf, softball, racquetball, swim, among many other physical sporting activities.
KELLEY L. LEOPOLD-FENN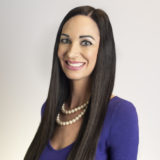 Kelley Fenn has over 10 years experience in customer service and over 5 years in management. Mrs. Fenn graduated from The University of Central Florida in 2000 with a BA in Advertising/Public Relations and a minor in Sociology. Joining our team in 2008, she has self-educated
herself to become more fluent in pensions. She wears two hats being both an Administrative Assistant and a Marketing Assistant.
In her spare time Mrs. Fenn enjoys time with her son Drake, hanging out with friends/family and has a passion for shopping.